ISO publication imminent
Re: ISO publication imminent
---
toggle quoted message

Show quoted text
---
From:
main@... <main@...> on behalf of Andrew Katz via lists.openchainproject.org <andrew.katz=moorcrofts.com@...>
Sent:
Thursday, November 19, 2020 10:14:39 AM
To:
main@... <main@...>
Subject:
Re: [openchain] ISO publication imminent
Excellent news! Well done everyone!
From: main@... <main@...>
Date: Thursday, 19 November 2020 at 09:12
To: OpenChain Main <main@...>
Subject: [openchain] ISO publication imminent
Andrew Katz

Partner

  
 

Tel:

      01628 470000


DDI:

     +44 (0) 1628 470003


Mob:

    +44 (0) 7970 835001


Email:

  Andrew.Katz@...


Moorcrofts LLP

|

Thames House, Mere Park, Marlow

|

SL7 1PB, Bucks, GB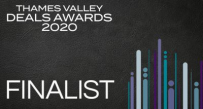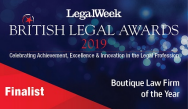 Registered in England & Wales OC 311818 Authorised and Regulated by the Solicitors Regulation Authority This email is confidential. If you are not the intended recipient, please let us know. we store email addresses and the names of addressees to assist with future correspondence. Please be aware of the increase in fraud and cyber crime. any email that appears to come from Moorcrofts LLP which provides different bank details or indicates a change of our bank details is unlikely to be genuine. You should not act on any information contained in the email or reply to it. Instead please contact us immediately to check our account details '. If the disclaimer can't be applied, attach the message to a new disclaimer message.
Moorcrofts LLP